Miniature Ball Peen Hammer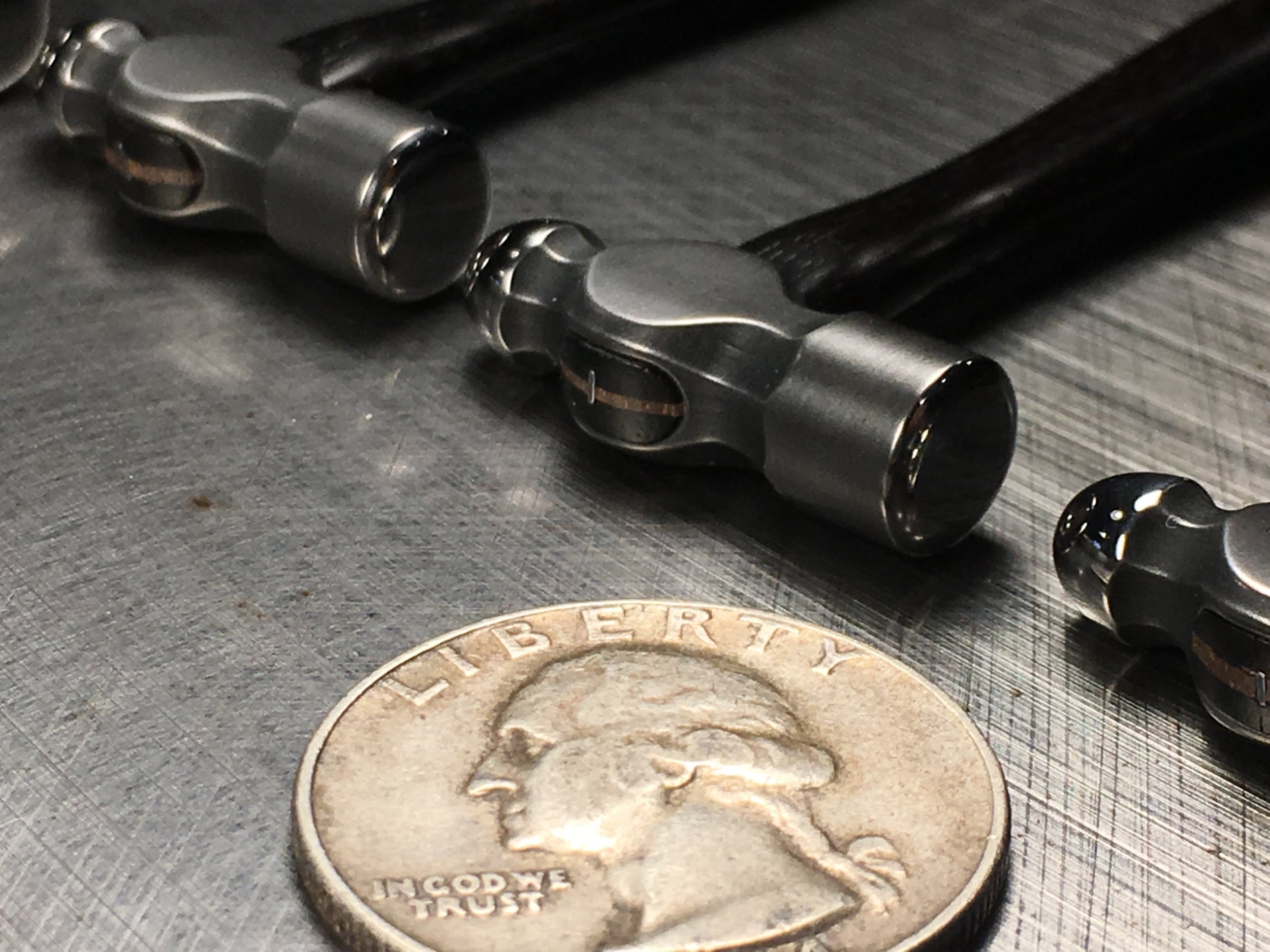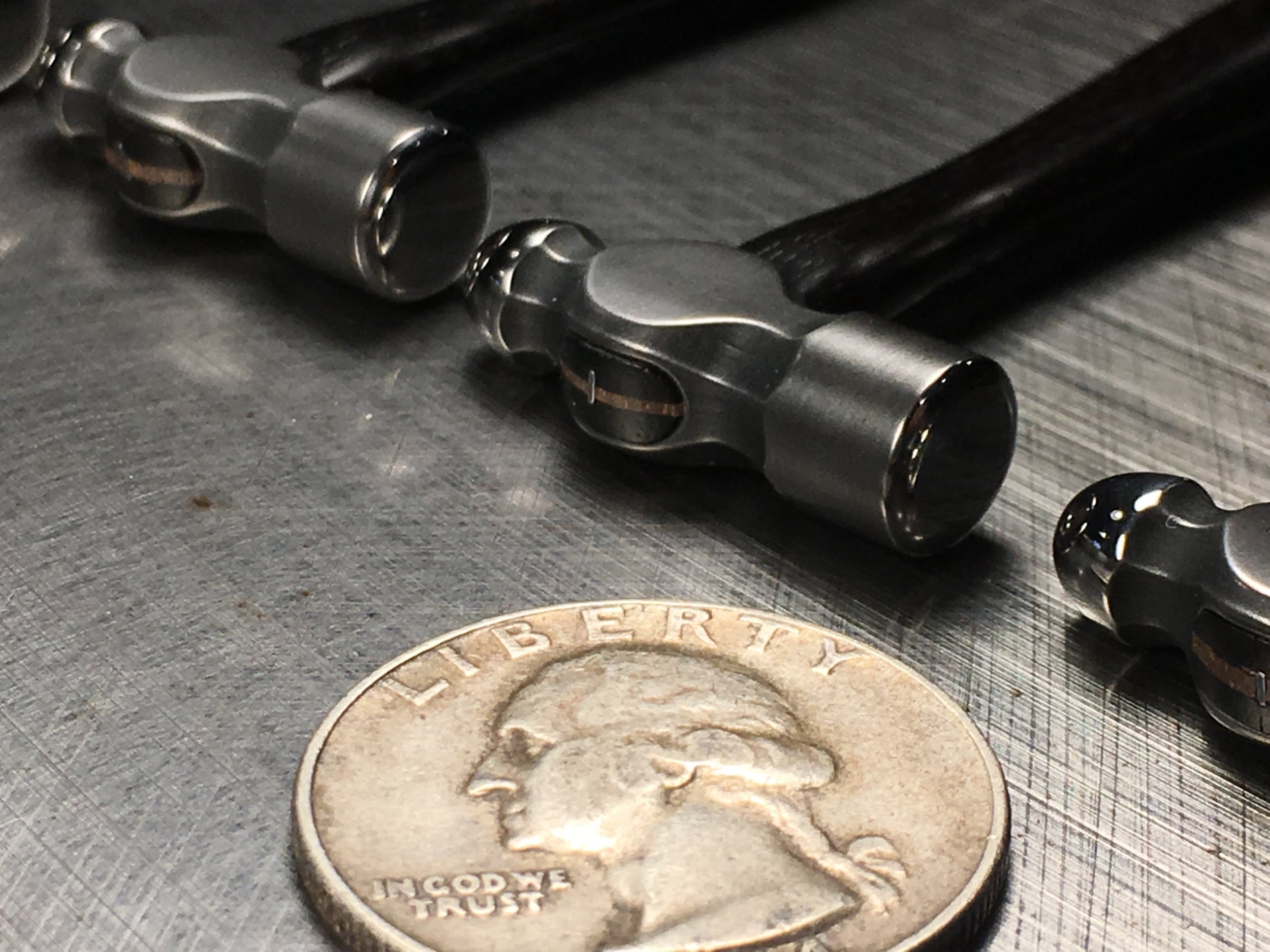 Miniature Ball Peen Hammer
Miniature Ball Peen Hammer
These hammers are crafted in 1/4 scale by Marco Terenzi.
They measure 3.5 inches long.
The head weight is 1/4oz.
Heads are made of case hardened Steel, both faces are polished.
The handle is mounted with a traditional wood and metal wedge.
The wood handles are finished with oil and buffed with wax.
All hammers come with a suede leather wrap. (leather colors may vary)
60 Hammers were made in total.
25 - Boxwood (First Picture)
25 - Ebony (Second Picture)
3 - Pernambuco
2 - Costello Boxwood
2 - Swiss Pear
3 - Mountain Mahogany
The Third picture, from left to right shows 1 Swiss pear, 2 Costello Boxwood and 2 Pernambuco.
The proportions are based on a antique 16oz Plumb ball peen hammer.
The price is for one hammer and leather wrap.
These hammers are assembled to order, please allow two weeks for fulfillment once the order is placed.